A Matrix of Angels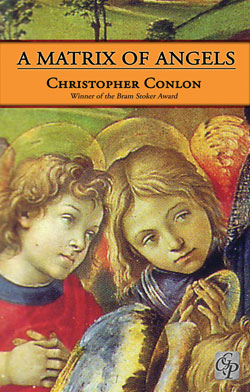 Frances Pastan is a mess. Though a celebrated author of children's books, she's arrived at middle age depressed and alcoholic, alienated from her daughter and lost in regret for events of long ago.  To conquer her demons, Frances must undertake a journey both physical and emotional–a journey into her deepest past, to the small town of her childhood where she discovered her first real friend, Lucy Sparrow.  To remember their happy, crazy times together. And to find Lucy's killer.
A Matrix of Angels is a harrowing, deeply moving novel of love, loss, and the fierce power of memory.
Nominee for the 2011 Bram Stoker Award: Superior Achievement in a Novel.